Choosing the right Spring Valley Real Estate Agent Matters!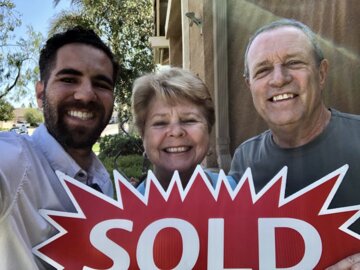 When shopping for Condos for sale in Spring Valley Ca, it is highly imperative that you hire the right Spring Valley Realtor for the task at hand! Often, I see buyers elect to work with an inexperienced friend, family member or even worse, an out of area agent with limited knowledge of the Spring Valley Real Estate Market as a whole.
At the end of the day this only hurts you, as ultimately every month you aren't in escrow on the right Spring Valley Condo or Townhouse you're paying more in price and in rate, a double whammy! Working with a seasoned Spring Valley Real Estate Agent like myself who has closed on over 600 properties since 2003 is crucial for several reasons such as:
1. I have fantastic working relationships with almost every Spring Valley Real Estate Agent / Spring Valley Realtor in town.
 a. This gives you a leg up as I can find out the inside scoop, and ensure we aren't submitting a blind offer only to be rejected days later.
2. I know Spring Valley like the back of my hand. Every condo complex, neighborhood & street are like second nature to me.
 a. This ensures that you will get an accurate analysis of what the Condo for sale in Spring Valley is worth, and what I feel a fair offer for it would be.
3. I am available to show you any Condo for sale in Spring Valley Ca the same day, and usually within a few hours depending on how easy it is to access the unit.
 a. This guarantees you can be one of the first in the door, with either an in person or virtual showing, and allows you to not miss out on opportunities due to your Spring Valley Real Estate Agents availability.
It is equally important to work with the right Spring Valley Realtor when it comes to selling your Condo or Townhome. You need someone local to Spring Valley, with intimate knowledge on your building or community. Results are equally important. I can't tell you how many times I see lazy agents listing a property with cell phone photos, a basic description and zero additional marketing.
Regardless of whether you are looking to buy or sell a condo or townhome in Spring Valley, I am confident that I would be able to exceed your every expectation. Please give me a call (951-299-9397), text (same #) or email ([email protected]) at your convenience to discuss your condo buying or selling needs further. Day or night, I am ready to help assist you in all your Real Estate needs.